Project Description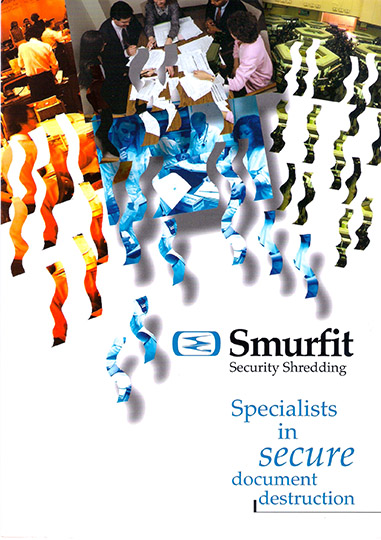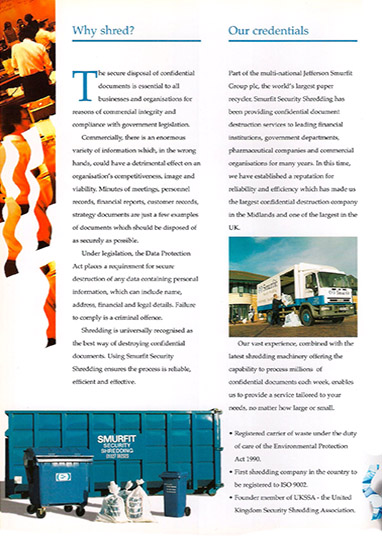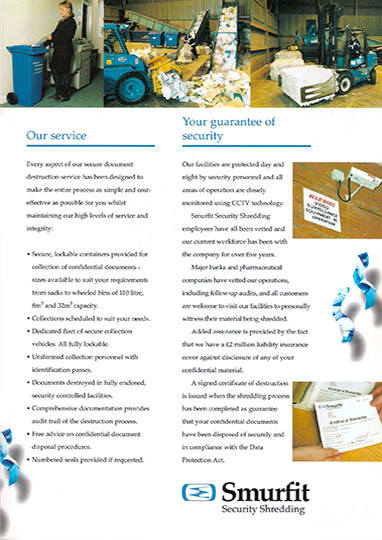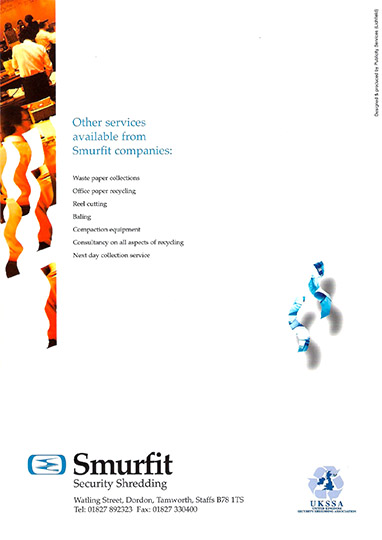 Design and print Smurfit brochure
Sales brochure designed and printed for national security shredding division of major multi-national corporation.
This project exemplifies the total concept to completion service delivered by Publicity Services when it comes to creating company literature.
Alternative design concepts were presented to the client, with the preferred design being progressed to the final brochure with little input necessary from the client beyond approvals at key stages.
Cover artwork was prepared to reflect Smurfit's security shredding service and to appeal to its core target audiences, copy was written, photography arranged and directed, and all collateral incorporated into a clear, eye-catching layout. Finally, brochures were printed and laminated to present a high quality image to Smurfit's existing and prospective customers.
Everything completed in time and on budget.