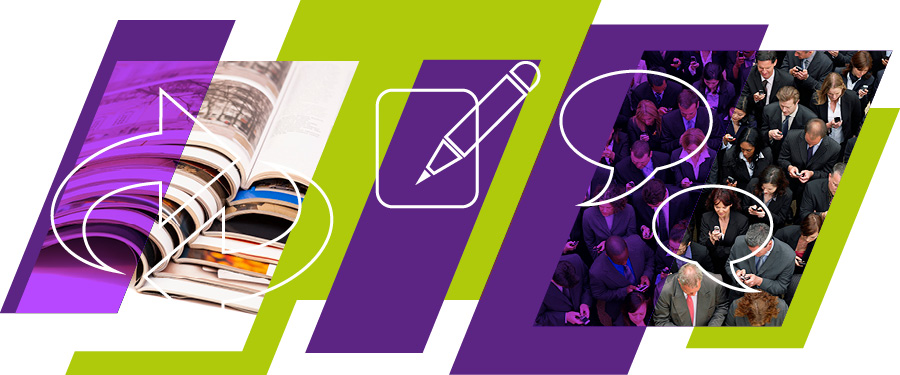 From a simple, one-off press announcement to a full-blown media communications and/or public relations campaign with press releases, articles, blogs, social networking, events, product placements, interviews, exhibition press packs, newsletters, in-house magazines and much more.
Our skilled copywriters apply journalistic skills to research and write your stories for you. With more than 30 years' experience, they are as equally adept at writing product or company news as they are in preparing complex technical articles or compiling newsletters and magazines.
Our team takes care of everything for you: Research, copywriting, approvals, media lists, photography, email dissemination, organisation, etc. Plus, we will liaise with editors and journalists to secure the highest consideration for your message across all types of media; print, broadcast and digital.
Nothing leaves our offices without your prior approval and, where necessary, the approval of other parties connected with the story.
Our public relations services are complemented by a wide range of support tools, including forward features bulletins, media monitoring/press cuttings, media value analysis, media administration costs, social media monitoring and the like.
If you need a cost-effective way of getting your message to your markets, talk to us to find out what PR can do for you.